Advanced English Program for
Professionals
Do you want to improve your English skills and boost your career prospects?
 Do you want to learn from experienced instructors and interact with other motivated learners? 
Do you want to enjoy the flexibility of online learning and the benefits of onsite practice?
If you answered yes to any of these questions, then you are ready for the Advanced English Program for Professionals. 
This is a comprehensive and intensive course that will help you master the English language in all aspects: speaking, listening, reading, writing, grammar, vocabulary, and pronunciation.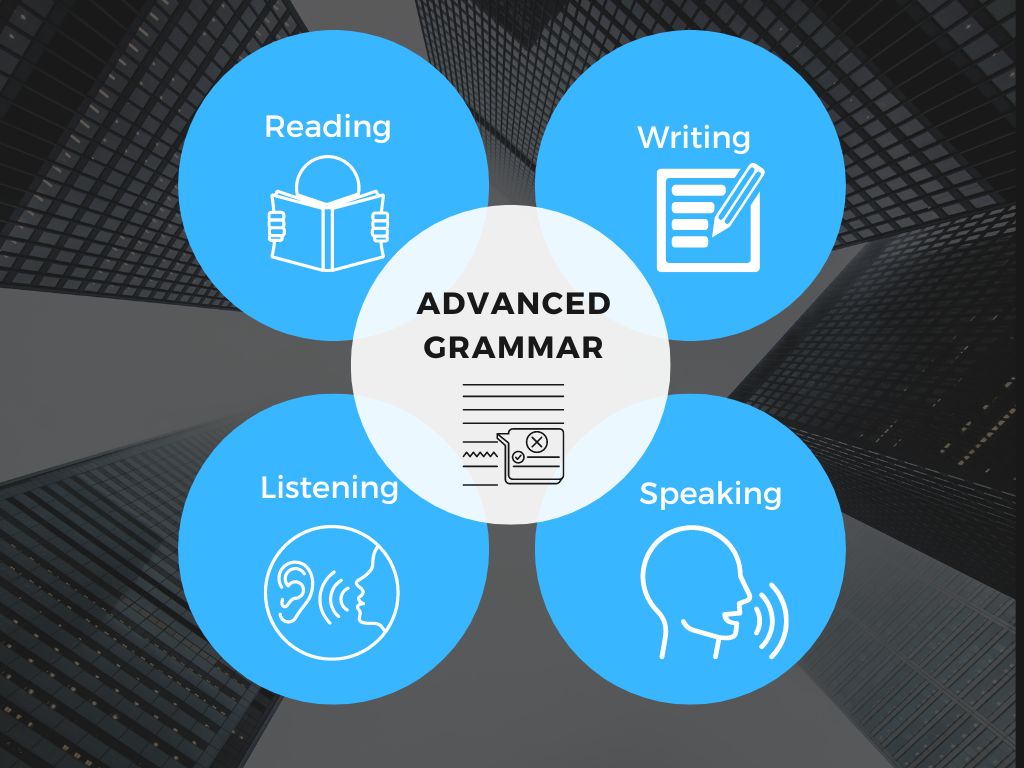 The course is designed for professionals who want to use English effectively in their work and personal lives.
Whether you need to communicate with clients, colleagues, or customers, write reports, emails, or proposals, or give presentations, speeches, or interviews, this course will help you achieve your goals.
The course consists of two parts: online videos and onsite practices. The online videos are self-paced and accessible anytime, anywhere.
They cover a variety of topics and skills that are relevant and engaging for professionals.
The onsite practices are face-to-face sessions that will give you the opportunity to apply what you learned in the videos. You will meet with your instructor and classmates in a small group setting and participate in interactive activities that will challenge and improve your English skills. You will also receive personalized feedback and guidance from your instructor.
By the end of the course, you will be able to:
Speak confidently and fluently in English
Understand different accents and dialects of English
Read and comprehend various types of texts in English
Write clearly and effectively in English
Use correct grammar and vocabulary in English
Pronounce words and sounds correctly in English
The course is suitable for intermediate to advanced learners.
 You can take a placement test to determine your level before enrolling.
The Course duration is 3 Months
You Will Get….
70+ Video Lessons
200+ Interactive Quizzes
2 hours per week Onsite/Live Practice Sessions
VIP Support Service
Refreshments

Duration and Prices

3 Months $60 Per month

Please Watch These Sample Lessons to make sure that the quality of the our course is upto your standard 
Duration and Prices

3 Months $60 Per month